Mexico RV

Caravan Tours

April 8, 2024 Solar Eclipse, Path & Sign Up Form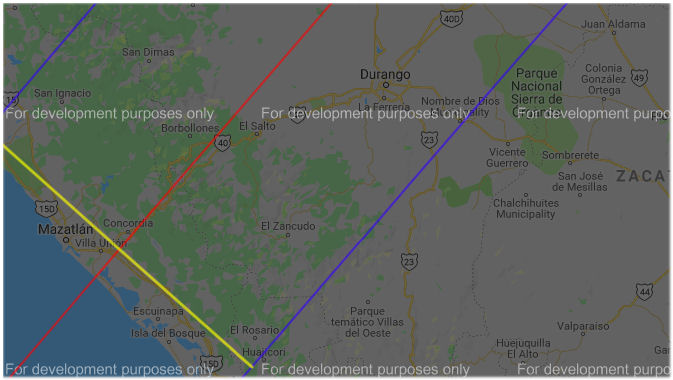 Note: Previous customer discounts may not apply to these trips, or may be lower

We are planning several caravans for this ranging from 10 days to 30 days, or 90 days with our Yucatan loop. Our clientel are generally retirees, but we want to be offer alternatives to those still working who have more limited time. Some trips will include Copper Canyon. Expect to dry camp around the eclipse days, as we will not be able to get enough RV park spaces. The path of totality is between the blue lines, the red line represents about 4 1/2 min for total eclipse. It occurs around noon. You will notice both Mazatlan and Durango are very close to the red line. We are planning to scout out large parking areas in both locations to dry camp. We will try to source out porta potties. The yellow line is the maximum eclipse duration, but the difference along the red line is minimal. (seconds). Villa Union is at sea level, Durango is at 8000 ft. Chances of clear skies are about 75% in both locations, the best odds anywhere along the eclipse path in North America. The map below shows the odds of cloud cover over the entire eclipse path. Apart from a small part of SE Texas, the odds are not good, your best bet is the west coast of Mexico.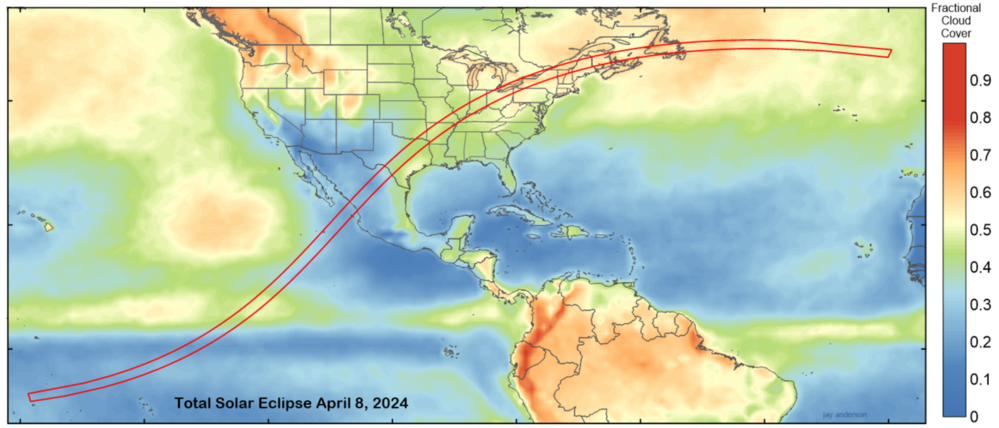 Below are photos of the camping area in Durango (2019 Airstream Caravan)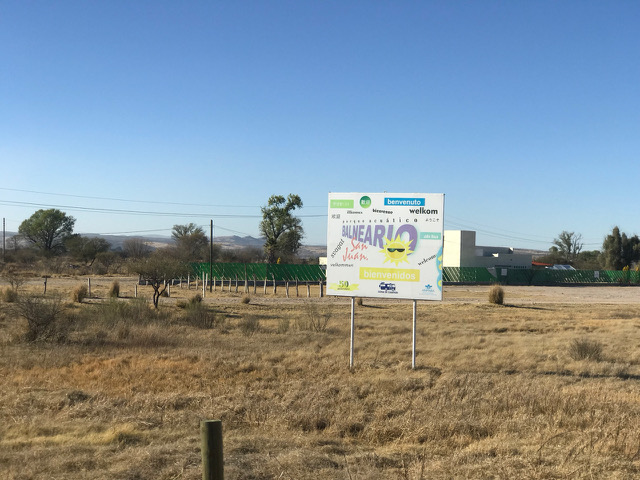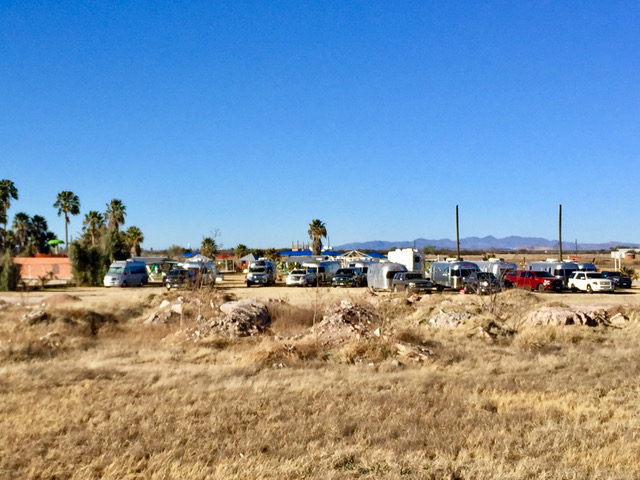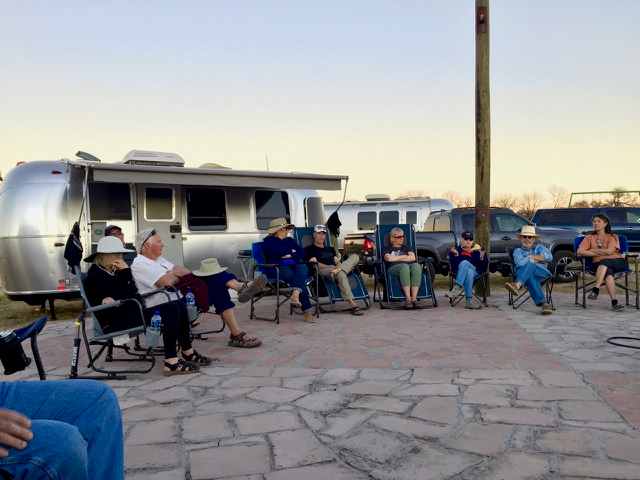 .

Most trips will probably run from Nogales, Az, but we are also looking at a 15 day tour from Texas (to Durango only, but with a Nogales exit option). That tour would include stops in Zacatecas, Guanjuato & San Miguel Allende.

ULSD diesel is now available in Mexico. DEF can still be hard to find.

The highway down from Nogales will be nearly all concrete toll highway by this date, and OK for larger rigs. The toll road to Durango is expensive, but one of the worlds most spectacular drives. Please note that HDT's are not allowed. You cannot get a permit for them. There could be some issues with F450 & F550 pickups, but I think we can deal with that.

We will be asking for about a $400 US deposit once we secure RV parks, and a 50% deposit probably in 2022. We are looking into making both transferable once we have enough participants.

Prices have not yet been determined, but our prices in 2019, average about $150 Cdn or $125 US per day. Copper Canyon adds about $1200 US per couple. That is due to the expensive train and hotels, but that portion is all inclusive and will include tours & meals in El Fuerte (birthplace of Zorro). Prices will vary depending on how much dry camping you have to do, and how many tours & meals are included in your particular group..

Note:You are only expressing interest by filling out this form. If you wish to go on the list for an RV space in either Mazatlan or Durango (Partial services) and are willing to pay a $400 US or $500 Canadian deposit in June 2019, please indicate that. First come - First served. We will invoice you once we have secured space. You may switch trips as we finalize them, including transfering to a Texas trip. Please note that the Yucatan loop will be either dry camping (2 nights) or will be at Teacapan further south (3 min totality) if that park is re-opened by then.